Advent 2023 in Slovakia
06/11/2023
---

Najobľúbenejšie sviatky roka sú za dverami. Tešíte sa na Vianoce 2023 rovnako ako my?
Z rádií znejú vianočné evergreeny, v reklamách to srší zasneženou kreativitou a je najvyšší čas poobzerať sa po ideálnom darčeku pre milovaných.
Už viete, čo zabalíte pod stromček partnerke či partnerovi, rodičom, alebo svojej ratolesti? Inšpiráciu nájdete aj v týchto riadkoch. Bez stresu, bez zhonu.
Obdarujte milovaných kúskom šťastia v zlatom či striebornom šate. Hodnotou, ktorá neprestáva dávať. Darčekom, aký inde nenájdete.
Ste srdečne vítaní v našej predajni na Suchom mýte 1 v Bratislave. Tento rok otvoríme brány aj počas adventných nedieľ:
26. novembra,

3., 10. a 17. decembra od 11:00 do 19:00,

22. decembra od 10:00 do 15:00.

Štandardné otváracie hodiny v pracovné dni od pondelka do piatka (10:00 – 18:00) ostávajú nezmenené.
Zastavte sa a zahrejte sa u nás po návšteve trhov a odídete s ideálnym darček pre milovaných. S výberom vám radi pomôžeme priamo na mieste, ale niekoľko zaujímavých tipov pre vás máme už aj teraz.
Ak hľadáte niečo krásne, čo má zároveň hodnotu (ktorá navyše časom stúpa), siahnite po hrdom striebornom či zlatom slovenskom orlovi. Podobného razenia je aj novinka v našom portfóliu – vzácny strieborný lev s unikátnym duálnym pokovaním zlatom a čiernou platinou.
Alebo chcete niečo s tematikou najkrajších sviatkov roka?
V našej ponuke uvidíte zlaté prasiatko v snehovej vločke aj bez celodenného pôstu. Príchod Pána vám pripomenú adventné sviece v striebornom odeve, hrejivý dotyk pohody a pokoja zasa prinesie roztomilý anjel s krištáľovými krídlami.
Nezabudli sme ani na najmenších. Vezmite ich do našej predajne a doprajte im, ale aj sebe, unikátny zážitok.
Tým je strieborná medaila Štvorlístok s venovaním. Gravírujeme priamo na predajni na počkanie. Výsledkom je unikát, ktorá na svete nemá páru! Akékoľvek venovanie, milé slová či posolstvo vám napadnú – zvečníme ich v striebre.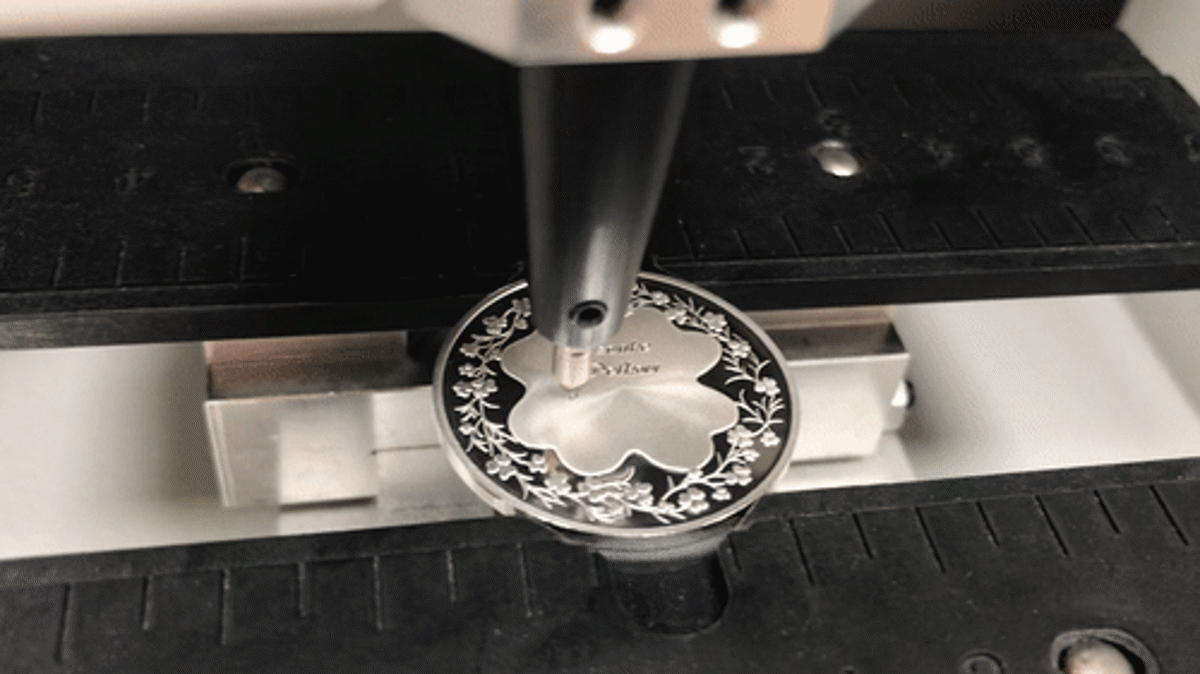 Venovanie môžete napísať aj do darčekového blistra s lôžkom na mincu podľa vášho výberu. Vyčarte úsmev na tvári hrejivými slovami.
Darujte tieto Vianoce naozaj unikátny darček. Pretože jedineční ste vy, aj vaši milovaní.
Tu je náš zoznam vybraných tipov na originálne darčeky pre vašich najbližších:
A tu nájdete úplne všetky tipy pod vianočný stromček.
Váš slovenský tím Českej mincovne
P.S.: Priatelia, aby toho nebolo málo, chystáme pre vás veľkú vianočnú súťaž o zlatý poklad. Viac informácií prezradíme už čoskoro na našich sociálnych sieťach a v predajni.
P.P.S.: Verte nám, stojí to za to!