Discover the treasures of ancient civilisations
20/02/2023
---
Discover the treasures of ancient civilisations
The products of the Czech Mint are usually stored in protective capsules, but this time we have made an exception. Because our newest coins stand out with their high relief, we want to give you the opportunity to touch them! The deep embossing is thus provided with a special protective film in addition to the patina, which will make sure that it does not lose its shine...
Ľudmila Cvengrošová is a leading Slovak sculptor, but also a passionate traveller who has visited memorable places all over the world. Her love for art, travel and all human cultures has been materialized in the form of silver coins. The relief of the first commemorative issue in the series, which represents the treasures of ancient civilisations, features three landmarks: the breathtaking Jordanian rock city of Petra, the sacred Celtic cauldron from Gundestrup in Denmark and the perfect statue of a flying horse from the Chinese province of Gansu.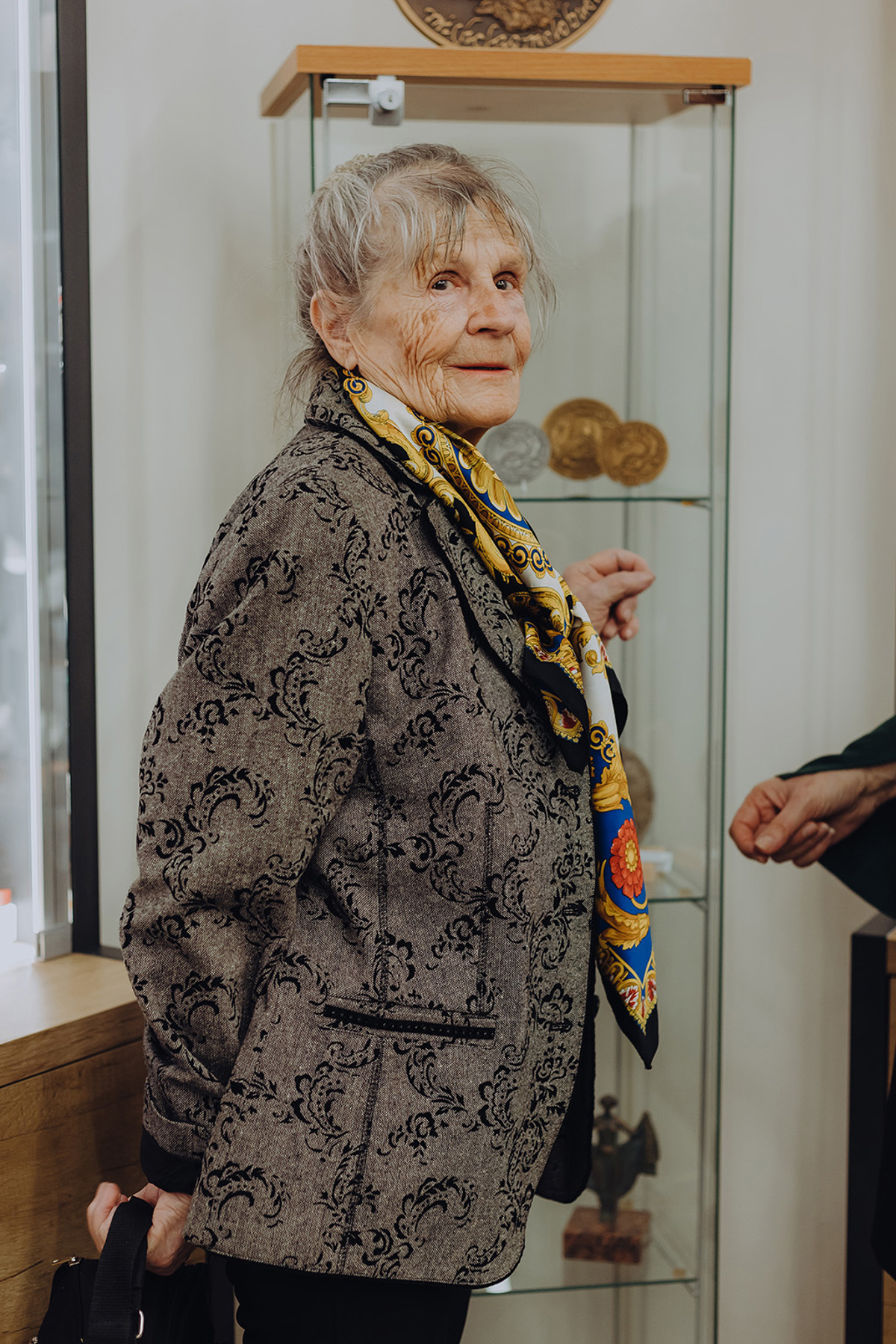 For archaeology lovers
The Slovak artist, who finds inspiration in museum showcases and in conversations with archaeologists, visited our Bratislava store to present her new series to the public. This year her coins feature the following motifs:
Treasures of Ancient Civilizations I - Rock City of Petra / Celtic Cauldron from Gundestrup / Statuette of the Flying Horse from Kan-su
Treasures of Ancient Civilizations II - Stonehenge Megalithic Complex / Thinker Statue from Cernavoda
Treasures of Ancient Civilizations III - Pyramids of Giza / Statue of the Seated Scribe from Saqqara
Treasures of Ancient Civilizations IV - Bull Rhyton / Serpent Goddess / Lion Gate / Mask of Agamemnon
"Travel and look not only at volcanoes, lakes and waterfalls. For I am more interested in people and their works - the creations that the human hand can make - than in natural beauty. I have always appreciated human work," says Ľudmila Cvengrošová. The fact that the commemorative medal she created for John Paul II was chosen by the Pope himself for his personal archive testifies to the skills and fame of the academic sculptor.