The Czech Mint shone at the Jizera 50 not only with gold
17/02/2023
---
The Czech Mint has been an important partner of all ČEZ Jizerská 50 races for several years. This year, in the year of the 30th anniversary not only of the independent Czech Republic and the Czech crown, but also of the Czech Mint, in addition to the traditional sponsorship in the form of medals for each participant and in silver for the winner, the Mint has prepared a special golden prize at the 30th kilometer of the main race. "We presented the premium to the first three male and female competitors in gold, specifically it will be gold Czech Lion investment coins," Klimentová says, adding that this was not the only novelty.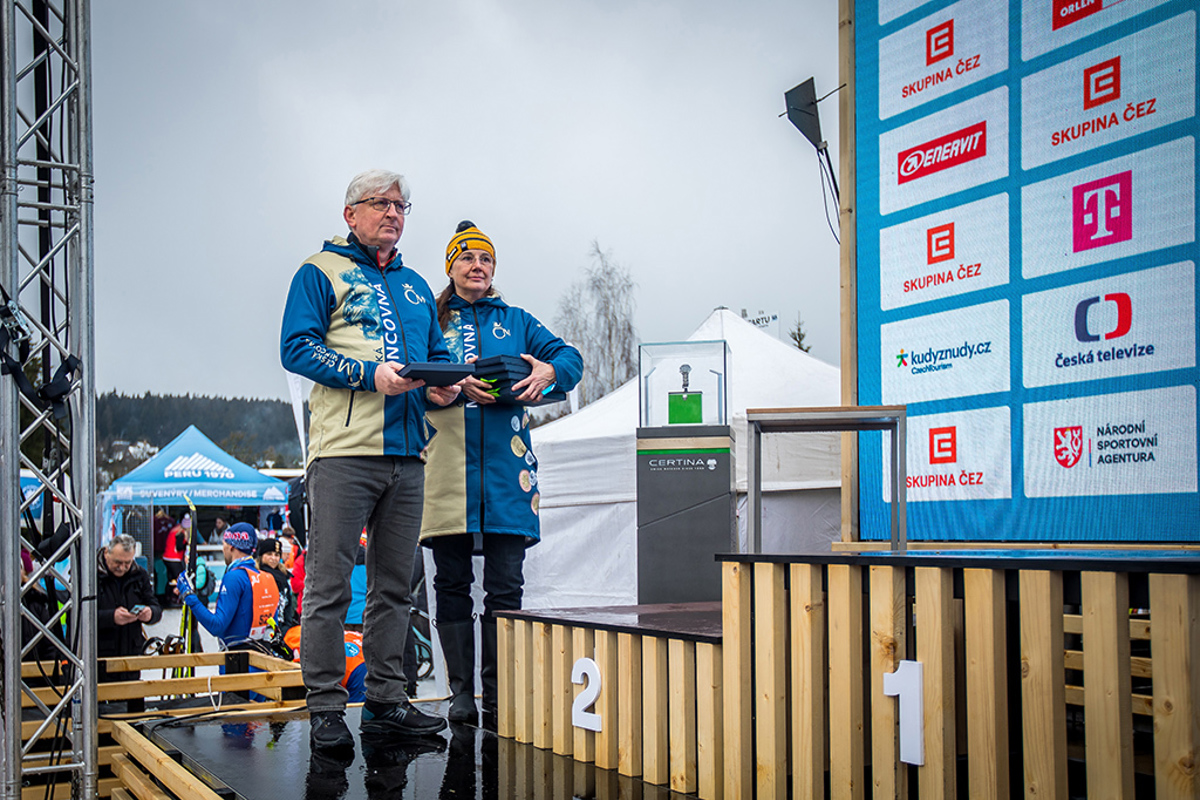 At the Czech Mint's stand with playful activities at the stadium in Bedřichov, people could also see how Czech money is minted through a film loop. The first coin produced in Jablonec in 1993 was the fifty-haler. This aluminium penny eventually became obsolete and fell into oblivion. "But we thought about aluminium Czech money in connection with the Jizera 50. Anyone who still had them in a money box at home could exchange them at our stand in Bedřichov," Klimentová says.
But the Czech Mint was not lost on the J50 routes, where not only the employees themselves rode the 30 and 50, but also our guests. Friday's corporate relay was the busiest. "We fielded three teams." The Czech Mint was represented by the women's relay team in a significant line-up. Its members were Květa Jeriová-Pecková, Dagmar Hromádková, Gabriela Soukalová and Blanka Paulů. Four skiers who have Olympic silver from Sarajevo in 1984. This is the first time they have come together in such a complete line-up since the Olympics. They won the women's relay category in Bedřichov.
However, the Mint was on the podium once more with the Czech Junior relay. Three Jablonec juniors with their coach Klára Moravcová from the local SKI club Jablonec won silver for the Czech Mint in the competition of adult professional athletes. "We will definitely hear about these boys from international competitions. We are very happy for them," added Klimentová.